Grand Canyon Skywalk Adventure Tour - West Rim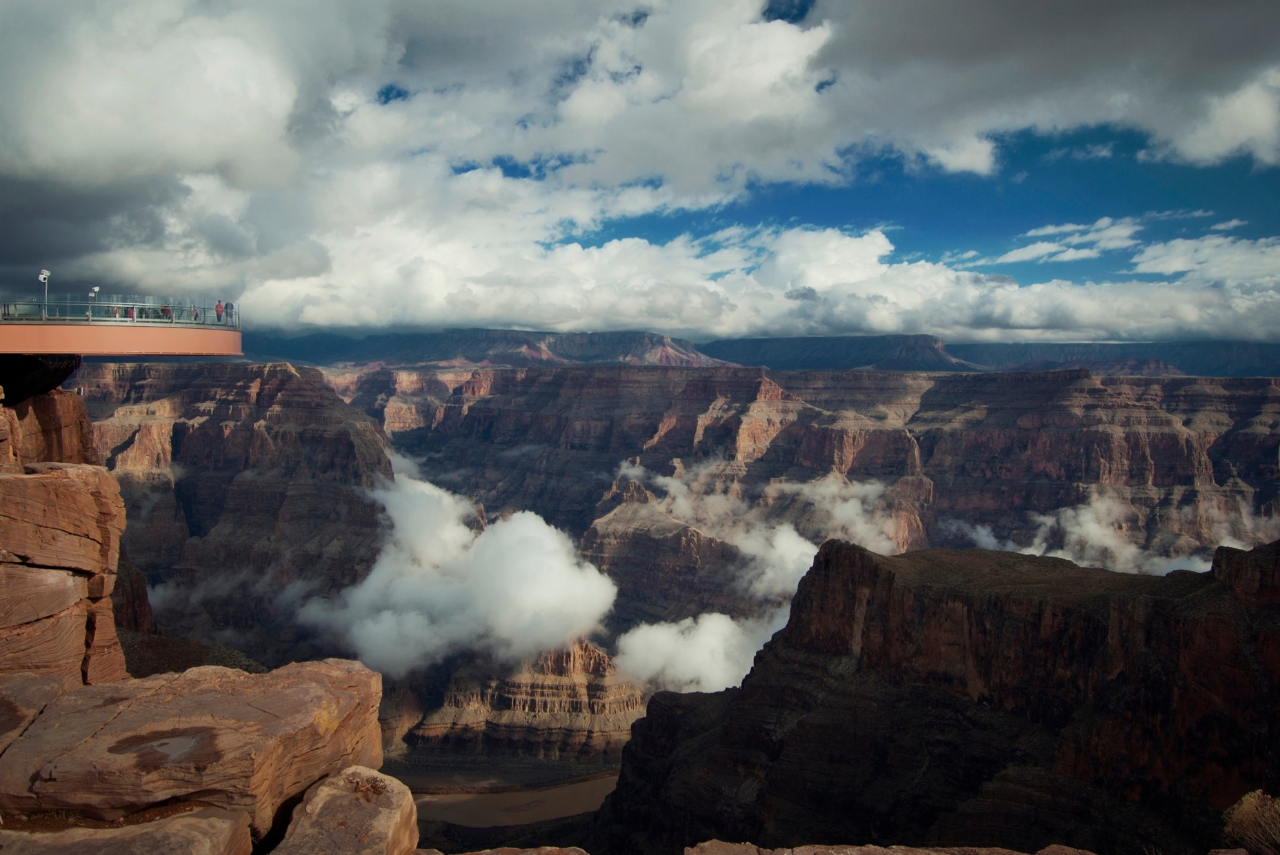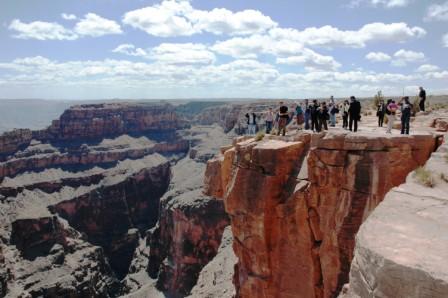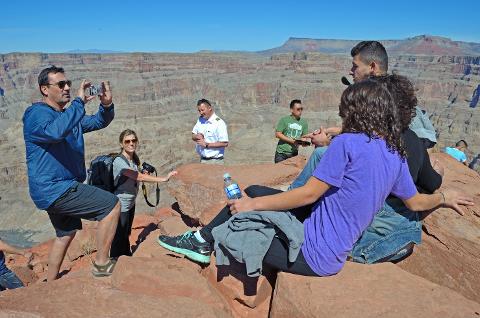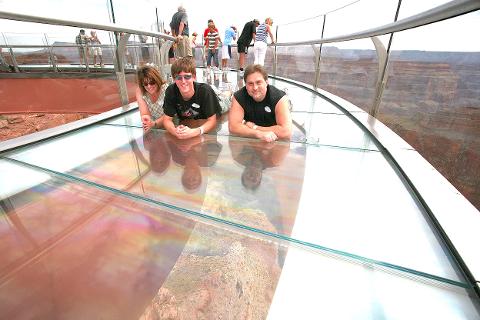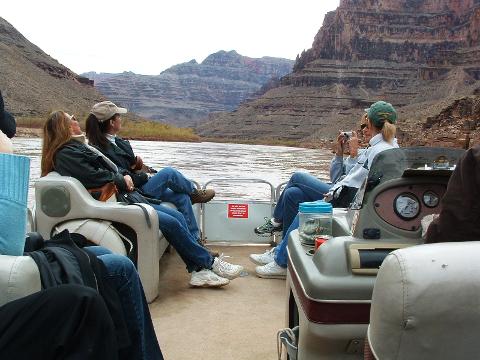 Duration: 7 Hours (approx.)
Location: Phoenix, AZ
Product code: ADV
Grand Canyon Skywalk Adventure Tour – West RimTour Highlights
Scenic, narrated flight from Phoenix to the West Rim of the Grand Canyon
Helicopter to the bottom of the canyon
Pontoon boat ride on the Colorado River
Entrance to the Glass Skywalk
Time to explore the Indian Village
Guano point for lunch and a 'walkabout' out to the high point
Services of your pilot/guide throughout the day to ensure everything runs smoothly
Tour Itinerary
Your Grand Canyon West Rim Skywalk Adventure begins with a scenic, narrated, 75 minute flight to the Canyon West Airport, located at the west end of the Grand Canyon on the Arizona/Nevada border. Your tour will include several attractions unique to this part of the Canyon.
First is the exposure to Hualapai tribal culture as we are guests on their reservation land and you will see the results of their growth and spirit throughout the day.
You will go from the airplane directly to a helicopter for a 10 minute ride to the floor of the Grand Canyon. This is the only place in the entire 277 miles of the Canyon that you can go below the rim in any way besides your own two feet or a mule.
Traverse a steep set of stairs to the riverside to board a pontoon boat for a 15 – 20 minute, smooth water ride on the Colorado River. Just enough time for some great photos and to see the perspective from the bottom of the canyon as you look straight up the Canyon walls, giving you a unique perspective of the beauty of this magnificent wonder. After the pontoon boat ride, you will board the helicopter for the 10 minute flight back to the top of the Grand Canyon!
The next stop is the world famous Skywalk. This architectural marvel extends 65 feet over the edge of the Canyon, with its 4,000 foot depth right beneath your feet. As you venture out on to this amazing structure and look straight down through the glass floor, you can't help but feel like you are a part of the Grand Canyon.
Just outside the Skywalk you will experience the Hualapai Indian Culture through Native American Performances (occasional) and an Indian Village with ancient dwellings constructed in the traditional methods by local tribes. This area of the Canyon, known as Eagle Point, due to the formation in the Canyon walls that resembles an Eagle spreading her wings, offers spectacular views of the Grand Canyon.
The next stop on the tour will be Guano Point. This location offers one of the most scenic places to enjoy lunch (provided with the tour) at an outdoor eating area on a plateau surrounded on three sides by the magnificent Grand Canyon. After your lunch, enjoy a leisurely walk along a trail that extends out into the Canyon and enjoy the spectacular views and photo opportunities.
** There is an additional $72.00 per person charge for passengers over 285 lbs. This is assessed by the helicopter company and is payable at check-in time on the day of your tour.***
*Flights may stop at other locations.
*Not suitable for anyone with mobility challenges.
*Minimum 2 passengers with surcharge or 3 passenger without surcharge