Scenic Air & One Day White Water Tour (seasonal March 15 - October 31) from SEZ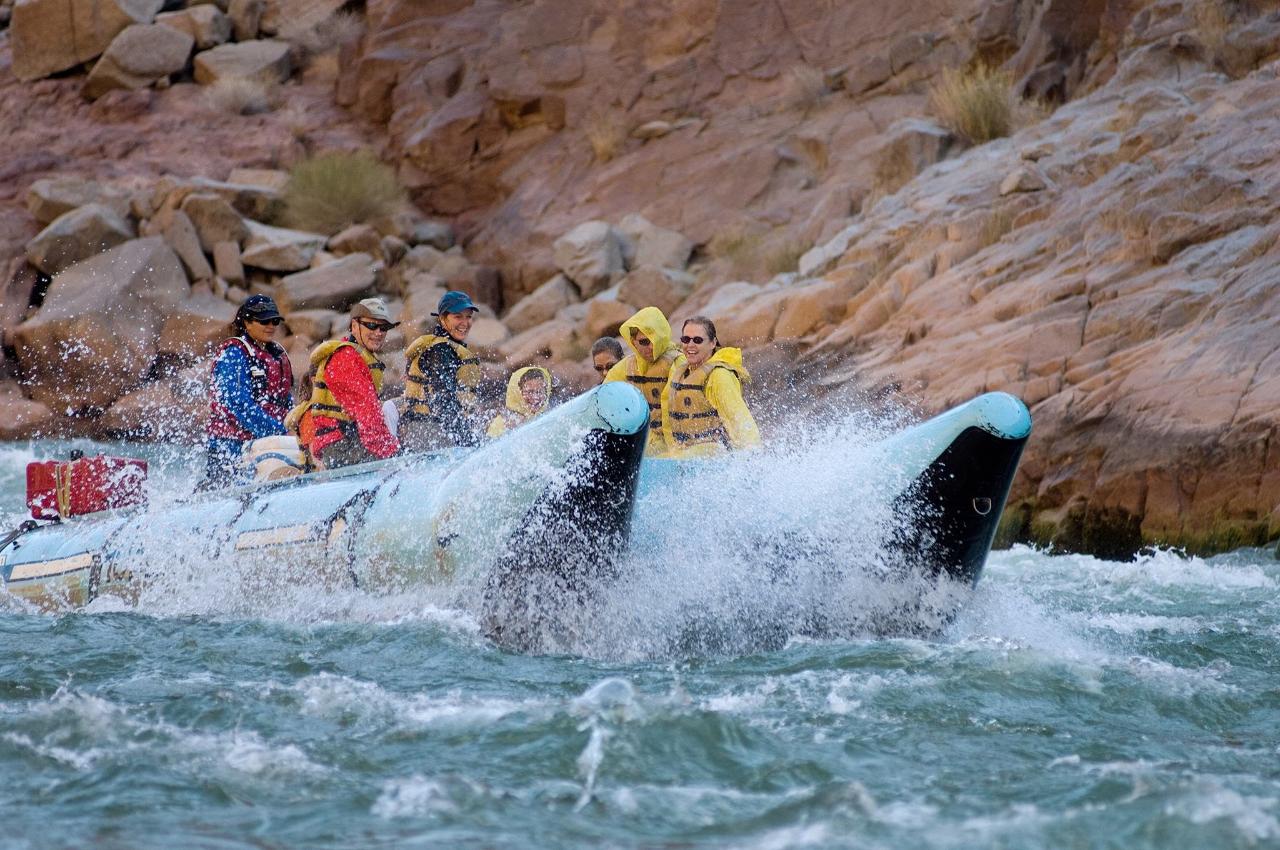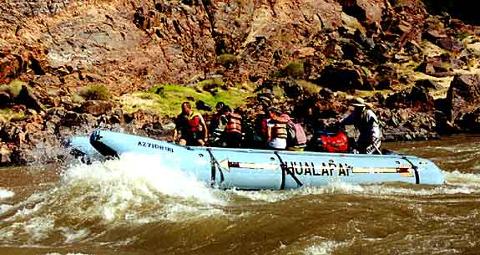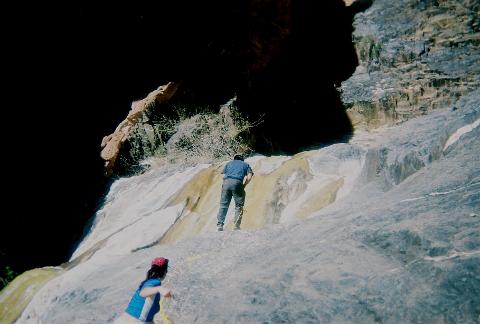 Duration: 11 Hours (approx.)
Location: Sedona, AZ
Product code: S-WWR
This tour operates from March through October only and has very
limited availability, so make your reservations early! Most white-water
rafting on the Colorado River requires a week or more of holiday time
and reservations must be made a year or more in advance. With this
Westwind-Hualapai tour you can experience the thrills of white water in
an incredible "One Day" Experience.
Tour Highlights
6:30am departure from the Sedona Airport
45 minute scenic, narrated flight to Peach Springs airstrip
Transfers by the Hualapai from the airstrip down Diamond Creek road to launch site
Native American guides
Motorized, pontoon boat trip down the Colorado River through rapids and smooth water
Hike up to Travertine Falls
Lunch on a sand beach
Helicopter out at the West Rim
Scenic flight back to Sedona in your Westwind Air Service plane
About a 11 hour day in total
Tour Itinerary
Depart early in the morning for this exciting, White Water
Experience! Westwind Air Service takes you on a scenic flight
to Peach Springs, the center of the Hualapai Reservation. From Peach
Springs transfer by ground with your Native guides down 19 miles of
varied landscape to Diamond Creek to begin your White Water Experience.
You journey along the Colorado River surrounded by stunning scenery,
incredible geology and a timeless sense of peace. Throughout the day
enjoy a total of 9 sets of rapids that vary in degree (bring lots of
sunscreen and a change of clothes, you are guaranteed to get wet) and
are separated by calm stretches that give you time to dry out in
between. Your motorized pontoon boat gives you the opportunity to enjoy
the rapids and even motor back through for a second run.
Part way through the day you'll land for an adventure at Travertine
Falls. Here you can rest and relax or hike into this unique waterfall
surrounded by unusual rock formations and partly enclosed in a large
grotto. A little later you will stop for a picnic lunch on a sandy
beach area and finally unwind with a smooth-water run down the last
stretch before docking at the West Rim. Here you will thrill to an
exhilarating helicopter lift back up to the rim of the Canyon where your
Westwind Aircraft is waiting to bring you back to Sedona. This tour
is the perfect way to be immersed in the mystery and beauty of the Grand
Canyon and is an experience you'll cherish forever.
** Not suitable for children under 10 years old.
** Four person minimum
** Flights may make additional stop(s)
** Extremely restrictive cancellation policy